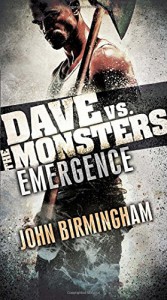 DNF @ 19%
I just can't force myself to read anymore of this book. This has to be the most vulgar book that I have ever attempted to read. I absolutely hate the main character and cannot think of any possible way that he can be redeemed. He is a vile and disgusting man. I don't want to spend another moment in his head.
I requested this book because it was recommended for fans of Jim Butcher. Let me warn you - Dave is nothing like Harry Dresden.
ARC provided by Random House Publishing Group - Del Ray via NetGalley for the purpose of providing an honest review.